While it took us two months to go from 200 to 300 fans on Facebook, it has taken us less than a month to reach the 400 fans mark!
If you haven't yet clicked the Like button on our fan page, simply visit this link and hit Like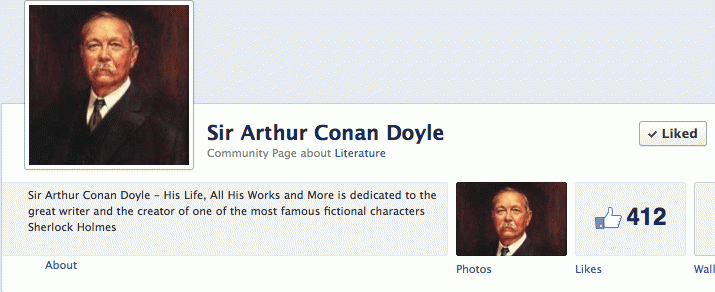 I would like to thank all the readers and fans of Facebook for being such loyal supporters of this site.
If you're on Twitter do hit the follow button and recommend us to your friends. Follow us @atsirconandoyle.
And, as usual, if you prefer the traditional method of receiving posts via email, we have that option too!