The Mystery of Cloomber is a novel by British author Sir Arthur Conan Doyle. It is narrated by John Fothergill West, a Scot who has moved with his family from Edinburgh to Wigtownshire to care for the estate of his father's half brother, William Farintosh. It was first published in 1889.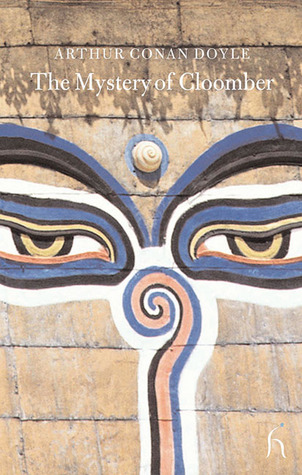 Table of Contents
CHAPTER I. THE HEGIRA OF THE WESTS FROM EDINBURGH
CHAPTER II. OF THE STRANGE MANNER IN WHICH A TENANT CAME TO CLOOMBER
CHAPTER III. OF OUR FURTHER ACQUAINTANCE WITH MAJOR-GENERAL J. B.HEATHERSTONE
CHAPTER IV. OF A YOUNG MAN WITH A GREY HEAD
CHAPTER V. HOW FOUR OF US CAME TO BE UNDER THE SHADOW OF CLOOMBER
CHAPTER VI. HOW I CAME TO BE ENLISTED AS ONE OF THE GARRISON OF CLOOMBER
CHAPTER VII. OF CORPORAL RUFUS SMITH AND HIS COMING TO CLOOMBER
CHAPTER VIII. STATEMENT OF ISRAEL STAKES
CHAPTER IX. NARRATIVE OF JOHN EASTERLING, F.R.C.P.EDIN.
CHAPTER X. OF THE LETTER WHICH CAME FROM THE HALL
CHAPTER XI. OF THE CASTING AWAY OF THE BARQUE "BELINDA"
CHAPTER XII. OF THE THREE FOREIGN MEN UPON THE COAST
CHAPTER XIII. IN WHICH I SEE THAT WHICH HAS BEEN SEEN BY FEW
CHAPTER XIV. OF THE VISITOR WHO RAN DOWN THE ROAD IN THE NIGHT-TIME
CHAPTER XV. THE DAY-BOOK OF JOHN BERTHIER HEATHERSTONE
CHAPTER XVI. AT THE HOLE OF CREE