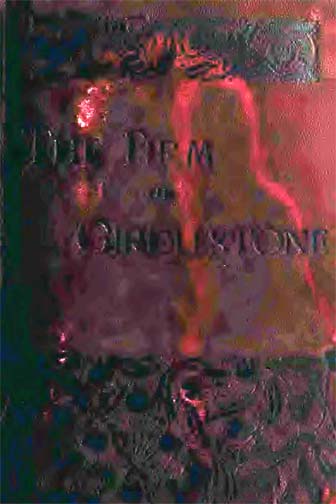 The crisis at the African fields was even more acute than had been anticipated by the conspirators. Nothing approaching to it had ever been known in South Africa before. Diamonds went steadily down in value until they were selling at a price which no dealer would have believed possible, and the sale of claims reached such a climax that men were glad to get rid of them for the mere price of the plant and machinery erected at them. The offices of the various dealers at Kimberley were besieged night and day by an importunate crowd of miners, who were willing to sell at any price in order to save something from the general ruin which they imagined was about to come upon the industry. Some, more long-headed or more desperate than their neighbours, continued to work their claims and to keep the stones which they found until prices might be better. As fresh mails came from the Cape, however, each confirming and amplifying the ominous news, these independent workers grew fewer and more faint-hearted, for their boys had to be paid each week, and where was the money to come from with which to pay them? The dealers, too, began to take the alarm, and the most tempting offers would hardly induce them to give hard cash in exchange for stones which might prove to be a drug in the market. Everywhere there was misery and stagnation.
Ezra Girdlestone was not slow to take advantage of this state of things, but he was too cunning to do so in a manner which might call attention to himself or his movements. In his wanderings he had come across an outcast named Farintosh, a man who had once been a clergyman and a master of arts of Trinity College, Dublin, but who was now a broken-down gambler with a slender purse and a still more slender conscience. He still retained a plausible manner and an engaging address, and these qualities first recommended him to the notice of the young merchant. A couple of days after the receipt of the news from Europe, Ezra sent for this fellow and sat with him for some time on the verandah of the hotel, talking over the situation.
"You see, Farintosh," he remarked, "it might be a false alarm, might it not?"
The ex-clergyman nodded. He was a man of few words.
"If it should be, it would be an excellent thing for those who buy now."
Farintosh nodded once again.
"Of course," Ezra continued, "it looks as if the thing was beyond all doubt. My experience has taught me, however, that there is nothing so uncertain as a certainty. That's what makes me think of speculating over this. If I lose it won't hurt me much, and I might win. I came out here more for the sake of seeing a little of the world than anything else, but now that this has turned up I'll have a shy at it."
"Quite so," said Farintosh, rubbing his hands.
"You see," Ezra continued, lighting a cheroot, "I have the name here of having a long purse and of knowing which way the wind blows. If I were to be seen buying others would follow my lead, and prices would soon be as high as ever. Now, what I purpose is to work through you, d'ye see? You can take out a licence and buy in stones on the quiet without attracting much attention. Beat them down as low as you can, and give this hotel as your address. When they call here they shall be paid, which is better than having you carrying the money round with you."
The clergyman scowled as though he thought it was anything but better.
He did not make any remark, however.
"You can get one or two fellows to help you," said Ezra. "I'll pay for their licences. I can't expect you to work all the camps yourself. Of course, if you offer more for a stone than I care to give, that's your look out, but if you do your work well you shall not be the loser. You shall have a percentage on business done and a weekly salary as well."
"How much money do you care to invest?" asked Farintosh.
"I'm not particular," Ezra answered. "If I do a thing I like to do it well. I'll go the length of thirty thousand pounds."
Farintosh was so astonished at the magnitude of the sum that he sank back in his chair in bewilderment. "Why, sir," he said, "I think just at present you could buy the country for that."
Ezra laughed. "We'll make it go as far as we can," he said. "Of course you may buy claims as well as stones."
"And I have carte blanche to that amount?"
"Certainly."
"All right, I'll begin this evening," said the ex-parson; and picking up his slouched hat, which he still wore somewhat broader in the brim than his comrades, in deference to old associations, he departed upon his mission.
Farintosh was a clever man and soon chose two active subordinates. These were a navvy, named Burt, and Williams, a young Welshman, who had disappeared from home behind a cloud of forged cheques, and having changed his name had made a fresh start in life to the south of the equator. These three worked day and night buying in stones from the more needy and impecunious miners, to whom ready money was a matter of absolute necessity. Farintosh bought in the stock, too, of several small dealers whose nerves had been shaken by the panic. In this way bag after bag was filled with diamonds by Ezra, while he himself was to all appearances doing nothing but smoking cigars and sipping brandy-and-water in front of the Central Hotel.