In less than 3 months since crossing the 100 mark, the number of fans on Facebook has crossed 200!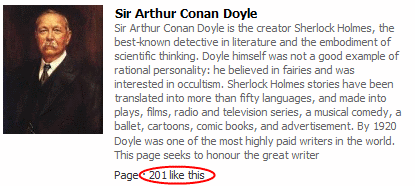 I've also had a chance to revamp the theme to make the posts more readable. I still need to tweak a few things around to make it better.
The The Memoirs of Sherlock Holmes and The Adventures of Sherlock Holmes are now online in the new template, while other books of The Canon are still available in the old site.
We have a RSS feed set up which will allow you to read the new posts in your favourite news reader.
If you're an advertiser, you can purchase a text links that will show up in the sidebar.