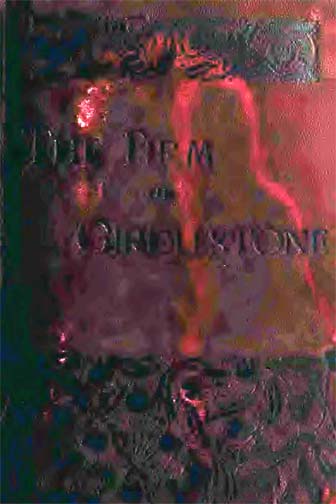 There were rejoicings in Phillimore Gardens over Tom's engagement, for the two old people were both heartily fond of Kate—"our Kate," as they were wont proudly to call her. The physician chafed at first over the idea of keeping the matter a secret from Girdlestone. A little reflection served to show him, however, that there was nothing to be gained by informing him, while Kate's life, during the time that she was forced to remain under his roof, would be more tolerable as long as he was kept in ignorance of it. In the meanwhile the lovers saw little of each other, and Tom was only consoled by the thought that every day which passed brought him nearer to the time when he could claim his prize without concealment or fear. He went about as happy and as light-hearted a man as any in all London. His mother was delighted at his high spirits, but his bluff old father was not so well satisfied. "Confound the lad!" he said to himself. "He is settling down to a life of idleness. It suits him too well. We must get him to choose one way or the other."
Accordingly, after breakfast one morning, the doctor asked his son to step with him into the library, where he lit his long cherry-wood pipe, as was his custom after every meal, and smoked for some time in silence.
"You must do something to keep you from mischief, my boy," he said at last brusquely.
"I'm ready for anything, dad," replied Tom, "but I don't quite see what
I'm fitted for."
"First of all, what do you think of this?" the doctor asked abruptly, handing a letter over to his son, who opened it and read as follows:—
"DEAR SIR,—

"It has come to my knowledge through my son that your boy has abandoned the study of medicine, and that you are still uncertain as to his future career. I have long had the intention of seeking a young man who might join in our business, and relieve my old shoulders of some of the burden. Ezra urges me to write and propose that your son should become one of us. If he has any taste for business we shall be happy to advance his interest in every way. He would, of course, have to purchase a share in the concern, which would amount to seven thousand pounds, on which he would be paid interest at the rate of five per cent. By allowing this interest to accumulate, and investing also his share of the profits, he might in time absorb a large portion of the business. In case he joined us upon this footing we should have no objection to his name appearing as one of the firm. Should the idea commend itself to you, I should be most happy to talk over details, and to explain to you the advantages which the firm can offer, at my office in Fenchurch Street, any day between ten and four."